Fish Stocking
Historical Documentary of the Great Sacandaga Lake
The GSLFF was organized in 1984 and has stocked trout in the Great Sacandaga Lake since the fall of 1988. Since then, they have stocked almost 155, 000 adult trout ranging from 12″- 20″. Their trout stocking program in 2019 consisted of 4,504 rainbow and brown trout in the spring at 6 locations around the entire lake.
The stocking program, supported by the New York State Department of Environmental Conservation, enhances the ecology and diversity of the lake, provides recreational opportunities, and is welcomed by anglers and businesses alike. Tourism benefits to the local economy and sales tax revenues have been positively affected by this long-standing program.
Great Sacandaga Lake offers a variety of fishing opportunities for many different species of fish, including brown trout and rainbow trout. There can also be brook trout and landlocked salmon found in the lake. Very large northern pike can still be found, and the natural population of walleye is plentiful. Some of the best fishing in recent years has been for smallmouth bass.
Fish Species found in the Lake include: Largemouth Bass, Smallmouth Bass, Yellow Perch, Brown Bullhead, Northern Pike, Walleye, Redbreast Sunfish, Rock Bass, Brown Trout, Rainbow Trout, Channel Catfish, Common Carp, and Black Crappie.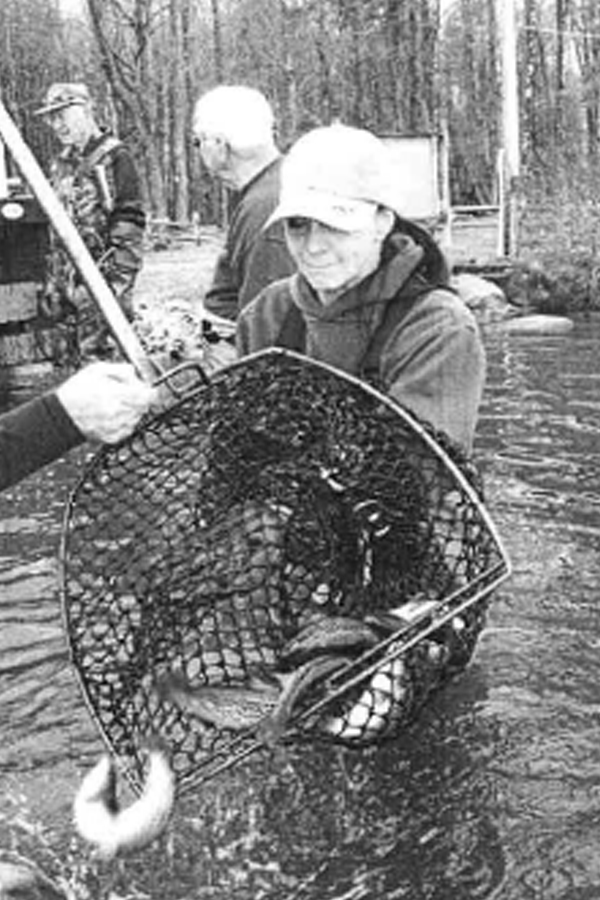 The Great Sacandaga Lake Advisory Council (GSLAC)
We fund projects that make Great Sacandaga Lake even better.